Steph Burnley (also known as Bonnie and Clyde) takes Hang-Up on a tour of Brighton, where she lives and works.
Brighton Beach with its ferris wheel dominating the seafront
To get that Brighton feeling…
Walk along the seafront during a beautiful sunset and you can watch all the different tribes in action - fire-eaters, skateboarders, acrobats, singer-songwriters and hip-hop dancers, volleyball players and swimmers. In summer, you have all the restaurants, bars and clubs as well. It's so joyful - a little UK-style taste of LA's Venice Beach, I like to think.
For inspiration…
I love the Royal Pavilion - it's so extreme and flamboyant in its appearance! It's grown on me over the years and now I can appreciate its craziness. The grounds and gardens are lovely places to sit and observe life in the warmer months. I also recommend a quick trip on the i360 for the views of the sea (buy a glass of fizz for the journey if you're scared of heights). They even hold yoga classes there on the deck.

The Royal Pavilion, and surrounding gardens, in Brighton is a Grade I listed former royal residence.
A 162 m observation tower on the seafront of Brighton, the British Airways i360 offers visitors 360-degree views across Brighton, the South Downs and the English Channel.
British Airways i360
To eat...
There are so many great restaurants! A few of my favourites include Fourth and Church in Hove which is very cool and casual with a wine-bar feel and deliciously tasty seasonal food. Or Riddle & Finns is a great seafood restaurant on the front, with views and a fun vibe. Although it's not stuffy, Etch. is a proper treat and takes food seriously. Don't eat before going there! I also like the upstairs at Rockwater which has amazing views and a sun terrace. It's a great place for small plates and drinking with friends.
To escape the tourists…
Brighton Beach House is new and very peaceful if you're a member of Soho House. If not, sitting behind the boats near the West Pier is always the best place for me. It's my happy place.

Sea view from Sussex's first Soho House venue, Brighton Beach House.
Mariell Lind Hansen
One local secret…
Is the Duke of York's Cinema at Preston Circus - it's where we go for a great, independent cinema experience. I also like Our Daily Edit for the best garments and nearby Workshop for coffee, beautiful homewares and scents.
For late nights…
I like The Green Door Store, which reminds me of my early twenties in Manchester. The cobbled dance floor and railway arch take me back! It's always an interesting night.
All of the stalls at Snoopers Paradise are independently owned and offer a wide range of antique, retro, vintage and second hand items.
Snoopers Paradise
For shopping…
The pedestrianised stretch at Kensington Gardens in North Laine is very near my studio and I'm often in Resident Records finding new releases. Snooper's Paradise is also here, if you like sifting and car boots, and there are lots of independent shops in the streets around this area. My regulars are: Blackout, Papersmiths, Sophie Darling, Family Store.
To get away from it all…
Head into the nearby countryside - there's lots of it as Brighton's right next to the South Downs. Cissbury Ring in Findon is a nice walk for the views; One Garden Brighton at Stanmer Park is a walled garden that's close by and a great new addition to visit.

One Garden Brighton at Stanmer Park
One Garden Brighton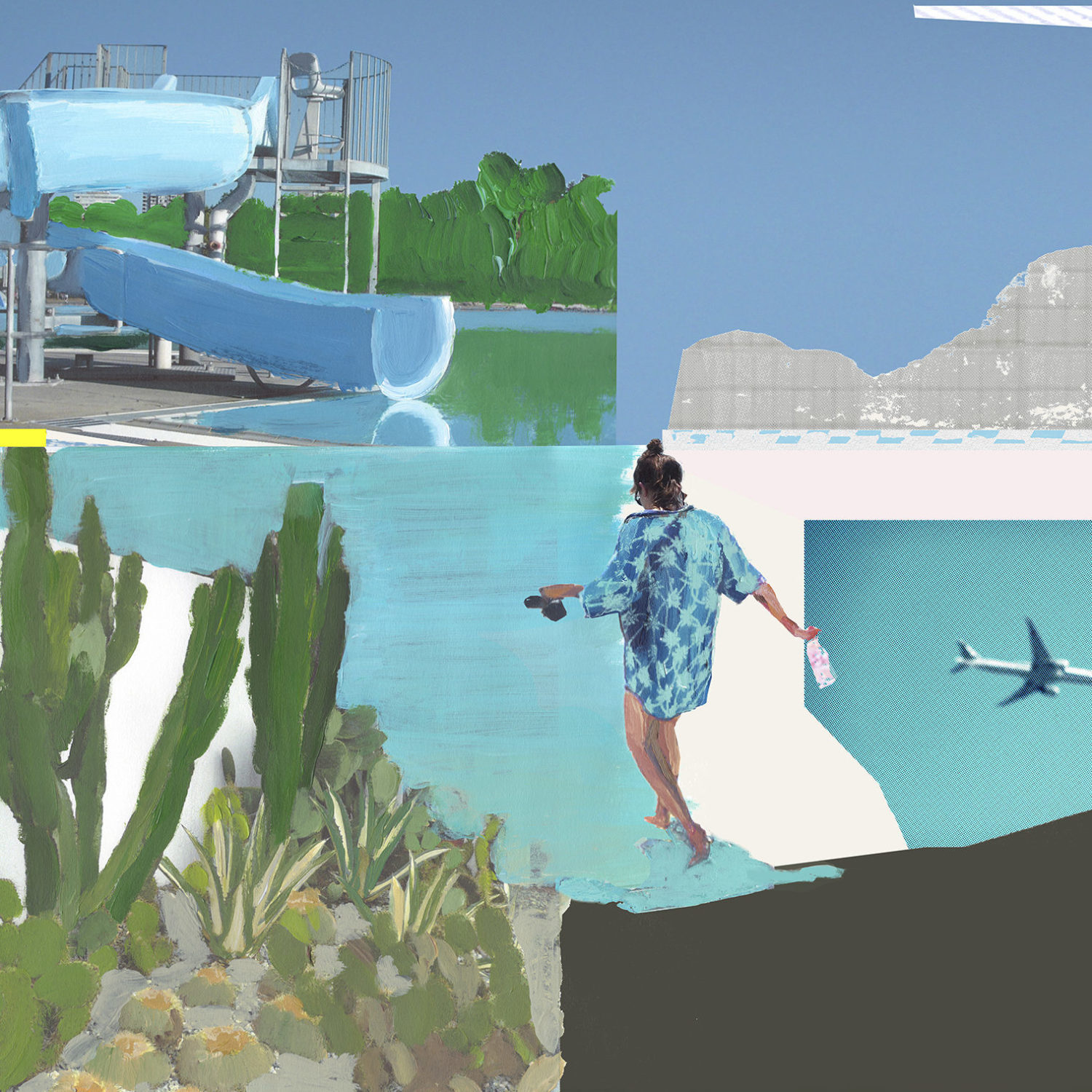 Get Bonnie and Clyde Updates
Be the first to know about new Bonnie and Clyde Works and Viewing Rooms.
View All