This Tuesday the art auction at the RAC club in Pall Mall saw £150 k raised in aid of Peace One Day charity. The works of Joe Webb and The Connor Brothers were amongst other artists such as Dan Baldwin and Nancy Fouts to be auctioned off in aid of the charity that has successfully campaigned for unanimous adoption by all UN member states for a day of ceasefire and non-violence on the 21st September. Peace One Day is working to institutionalise the day to make it self-sustaining.
Joe's print Gold Embrace raised almost £2000 for the cause.
Artist Romero Britto has released a print in collaboration with Peace One Day. In an edition of 180 the piece is £500 with all proceeds going towards the cause.
Brandalism is a campaign that started in 2012 seeing street campaigns replaced with artists works that revolt against corporate control. Joe Webb's strong images for the campaign can be seen on the streets of Paris. The images are based on original collages Thirst and Catwalk, which can be viewed at the gallery.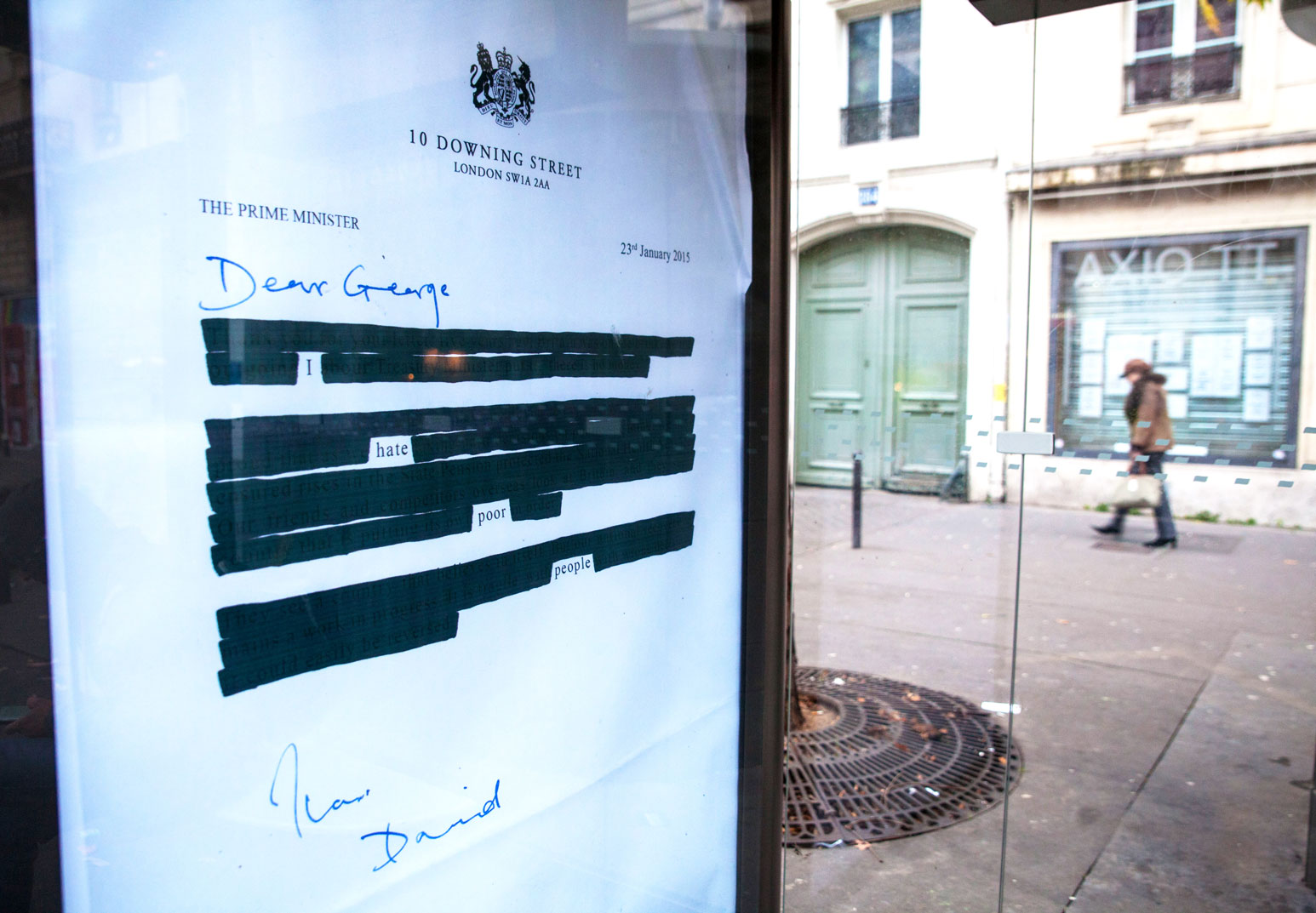 The Connor Brothers redaction series can also be seen on the streets of Paris. I Hate Poor People is just one of the redaction series that were exhibited in the artists exhibition So It Goes… at Hang-Up last month.
With both artists raising an amazing amount of money for charity between them along with promoting great causes with their powerful artworks, we look forward to see what 2016 brings for them. Rumour has it the artists will be collaborating in the new year so watch this space!