The Connor Brothers have been causing a right stir with one of their fair exhibits... Lord Byron's opium bong. The Art Newspaper, The Independent and more have been spreading the news of the artefacts sale for £1.1 million on the opening night. However knowing the duo's mischievous manner they might rightly question whether this is truth or fiction?
James Golding from the Connor Bro's with Gallery Manager Carla
The space was also combined with the weird and wonderful works of Nancy Fouts who has worked with the artists for many years.
Dario and the wicked Jealous team had their usual spot at the fair which as always drew in the crowds. With prints from Joe Webb, Dave White, Ben Eine and many more, the variety never fails to disappoint.
Rosie Emerson popped down to the fair with her new little dude Freddie.
Original delights by Magnus Gjoen and Joe Webb could also be found around the fair.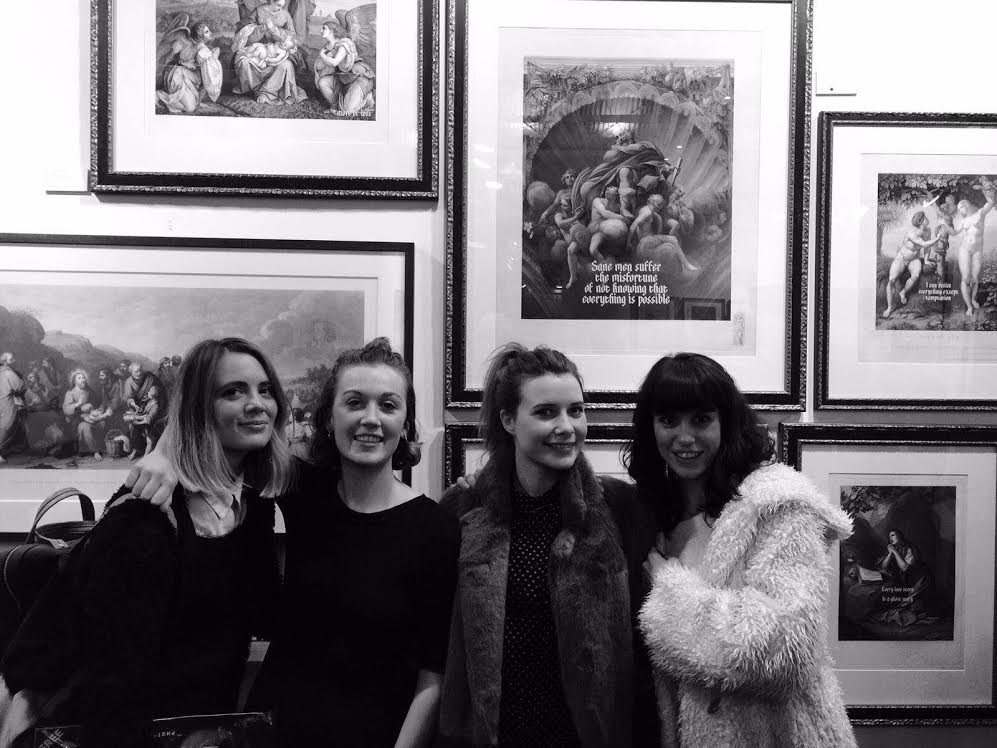 Until next year London Art Fair!