Hang-Up takes great pleasure in keeping you up to date with our favourite artists - This week we take a look at the duos most recent endeavours...
Opening their first solo exhibition last Thursday in Chelsea, New York, brought together the colour and playfulness that Os Gemeos are famous for. Music, street art and urban culture have always been a major theme in their installations and public works.
Representing the golden era of hip-hop in 2015 - East Village, New York.
Taking to the streets of Sãu Paulo in the late 80's - the brothers created their imaginary worlds to share with the communities subjected to austerity and political strife.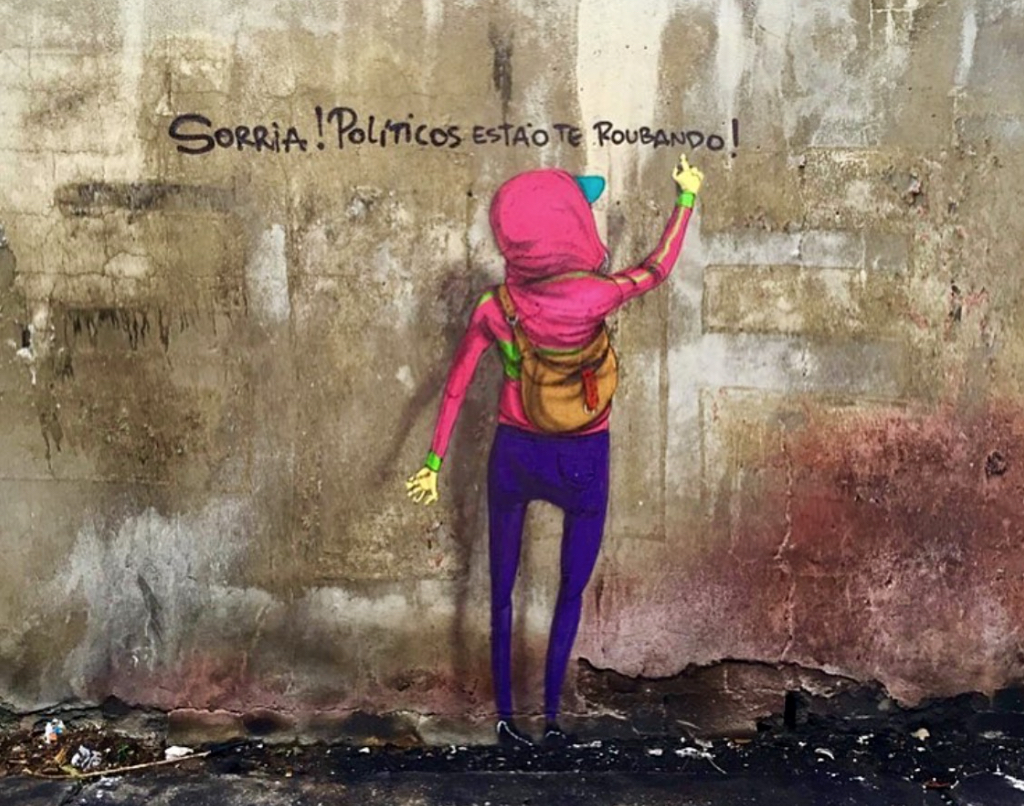 -Sorry! The Politicians are Stealing from you!-
Using buildings as their canvas, the brothers skew reality with their giant characters and scenes.
'To understand the work of OSGEMEOS, it is necessary to allow reason to be replaced by the imaginary – walk through the doors, allowing ourselves to realize the subtleties in the world around us and to embark on an experience that exceeds the visual: to feel first and to understand later.'
Visiting our city in 2008, they collaborated with Blu, JR, Nunca and Sixeart to take over the river side face of the Tate Modern.
In 2014, the twins were commissioned to coat a Boeing 737 in their established style. After 1,200 cans of spray paint, the plane was ready to transport the Brazilian football team during the world cup!
Taking a look at the recent auctions, there have been some amazing realised prices. In March this year, 'The Little Prince' was estimated between 60,000 and 80,000 USD, and sold at 100,000 USD.
The Little Prince - Graphite, spray enamel, acrylic, ink and beading on canvas.
So, we hope you're as excited as us to see the developing success of
Os Gemeos
! If you have any further enquiries, feel free to drop us an email at info@hanguppictures.com or alternatively give us a call on +44 (20) 3667 4550.