Shepard Fairey's new striking works were made in collaboration with The Amplifier Foundation, an 'art machine for social change'. Each image depicts an American woman. Thousands were printed for Donald Trump's inauguration and dispersed across Washington on the 21st of January 2017. They are also available for everyone to print online!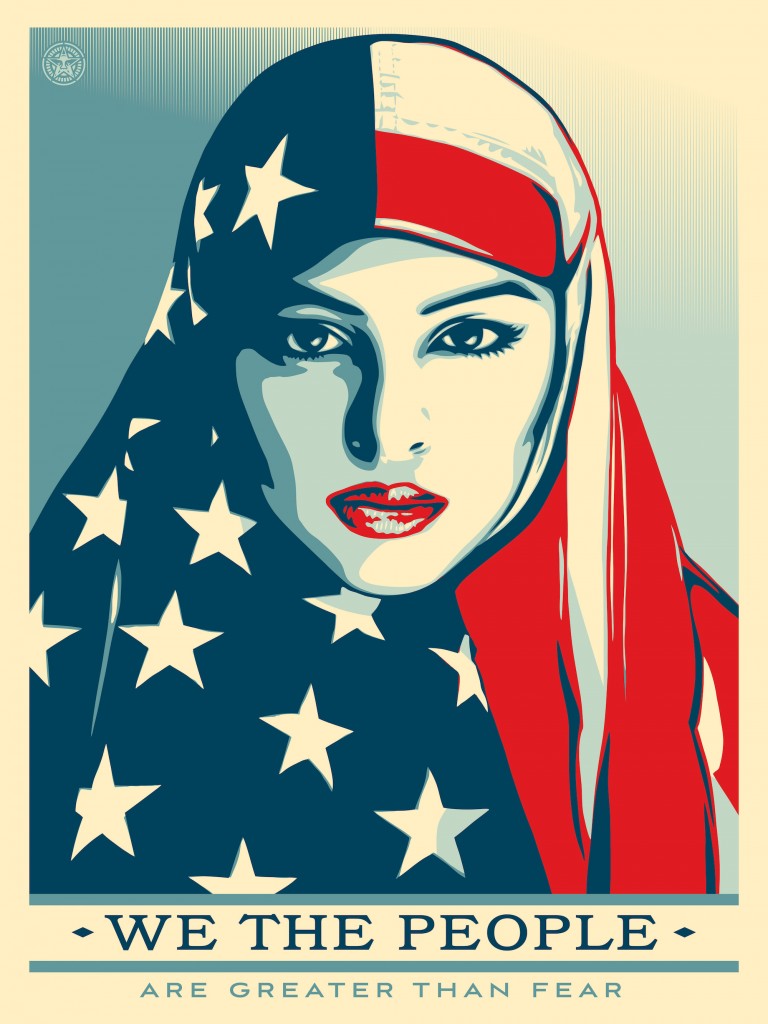 As part of the 'We The People' campaign, Shepard Fairey created three new artworks. One of Munira Ahmed, a Muslim-American, a Latino woman, and an African-American girl. Each photograph was captured by a photographer who relates with the model's identity.
Meet Munira Ahmed: a 32-year-old Muslim-American woman. This image is taken from a 2007 photo-shoot for the front cover of Muslim-American magazine; Illume. Photo taken by Ridwan Adhami, an American and Muslim.
"I am American and I am Muslim, and I am very proud of both" Munira Ahmed
A young African-American girl, photographed by Delphine Dialo, a French and Senegalese photographer based in New York.
The final image was taken from a photograph by Arlene Mejorado, a San Antonio-based artist, of a Latino woman.
Fairey received national acclaim after producing his 'Hope' print, depicting Barrack Obama in 2008. Originally done independently by Fairey, Obama then became aware of the work, and it came to be an official part of Obama's presidential campaign. The work is now seen as iconic.
"Trump is dangerous" said Fairey in the lead up to the 2016 election "He's a demagogue who's a bigot and is sexist. He really has no respect for a lot of different people, no experience in politics, and is persuing the presidency out of his own ego, rather than a desire to create the greatest good for the greatest number of people."
Ankara by Shepard Fairey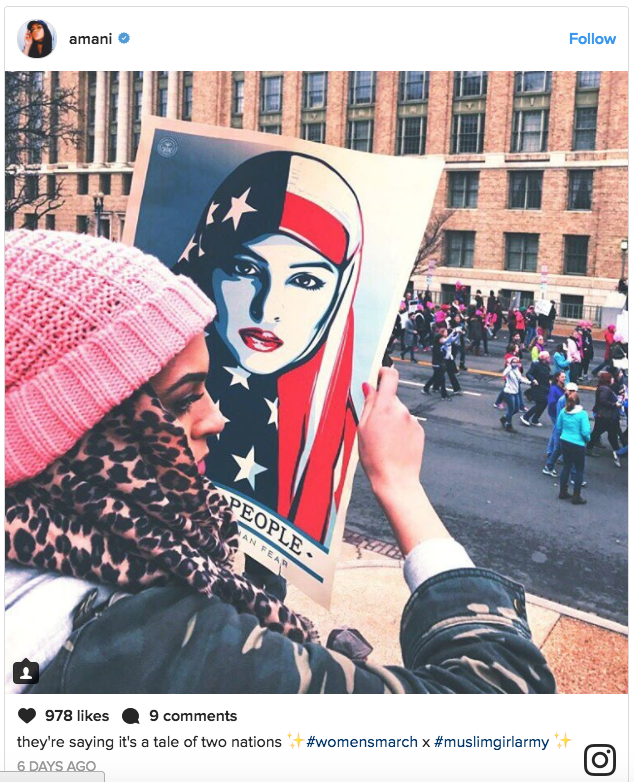 Other artists involved in the 'We The People' campaign are Ernesto Yerena and Jessica Sabogal.
The Amplifier Foundation regularly produces posters for campaigns, this one below by Jessica Sabogal, was printed specifically for the Women's March last Saturday.
Peace Goddess (Red) by Shepard Fairey
Fairey's posters were paraded in Washington, and all over the world last Saturday. Check out his catalogue to see what prints of his we have available!
Thanks for reading this week's blog, if you have any questions, don't hesitate to give us a call on 020 3667 4550 or drop me an email at fran@hanguppictures.com!