Kicking off the start summer with David De La Mano's monochrome silhouettes. Depicting mass of figures that create new worlds continue to be incredibly captivating. Check out his most recent creations adorning walls this year so far.

CVTà Street Fest
Detail in the Italian region of Molise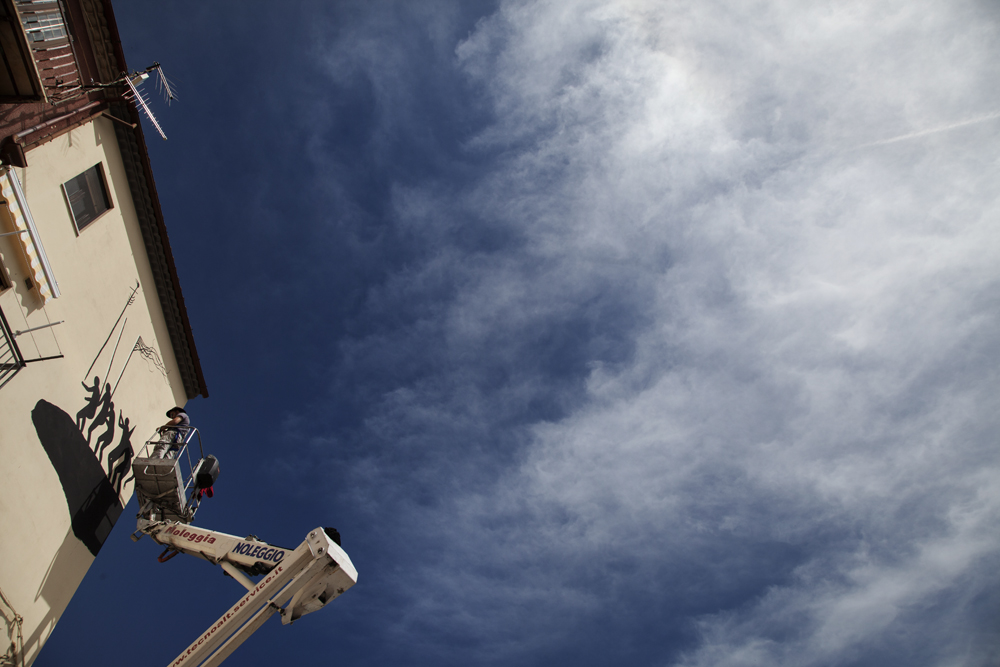 Hang-Up have been big supporters of De La Mano's work - so much so, we invited him to London last year and published a 2 colour screenprint El Hoyo.
Civitacampomatano, Molise in Ilaty during CVTà Street Fest 2016
This street diptych is a collaboration with long term friend and artist Pablo S. Herrero in the David's home town of Salamanca, Spain.
Another creation with Pablo S. Herrero
High Tide created in Prado, Montevideo in Uruguay
Click here to view his catalogue of original drawings available at Hang-Up Gallery.
We are very much looking forward to seeing what else this year has in store for David!