Hang-Up is pleased to introduce a provocative new exhibition from artist collaborative, kennardphillipps. On display will be the latest body of work from the acclaimed duo Cat Phillipps and Peter Kennard whose compelling images have been studied for decades. Banksy was quoted saying I take my hat off to you.
Entitled Blue Murder, the exhibition investigates social decline and conservative ideologies that exist in contemporary society. By utilizing deprived materials such as newsprint, charcoal and ink, the artists have ripped away at layers to reveal the destruction of the welfare state.
Artist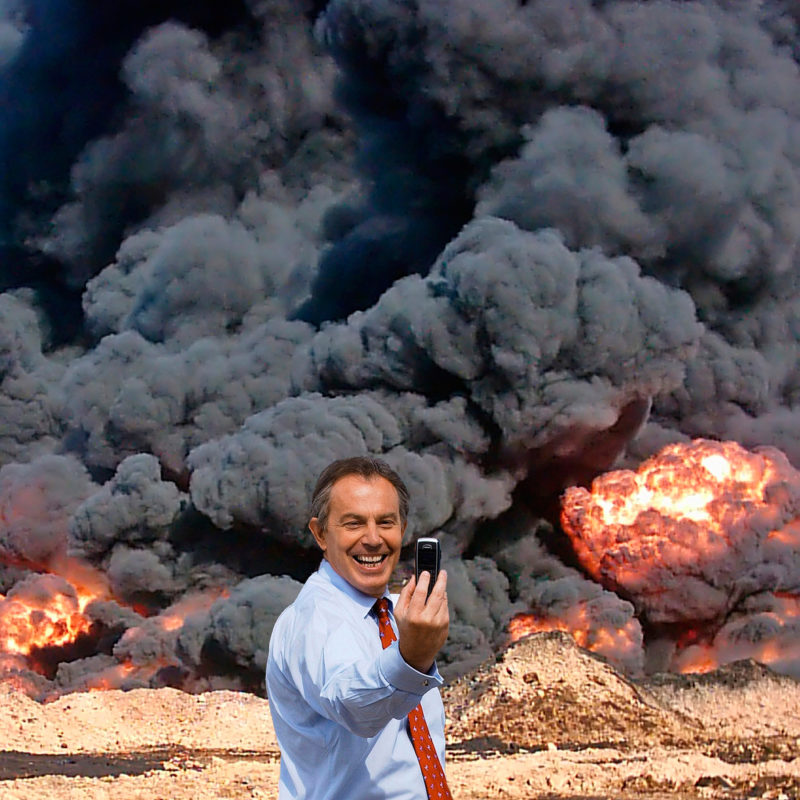 Artists Cat Phillipps and Peter Kennard first partnered together to create art as a response to the invasion of Iraq (the iconic Photo Op shows Tony Blair taking a selfie in front of an enormous explosion). Seeing their work as part of the international movement for social and political change, they use digital imagery and paper collage to create impactful satirical images that question both politicians and the media.
Find out more