Katherine Bernhardt
Get Katherine Bernhardt Updates
Be the first to know about new Katherine Bernhardt Works and Viewing Rooms.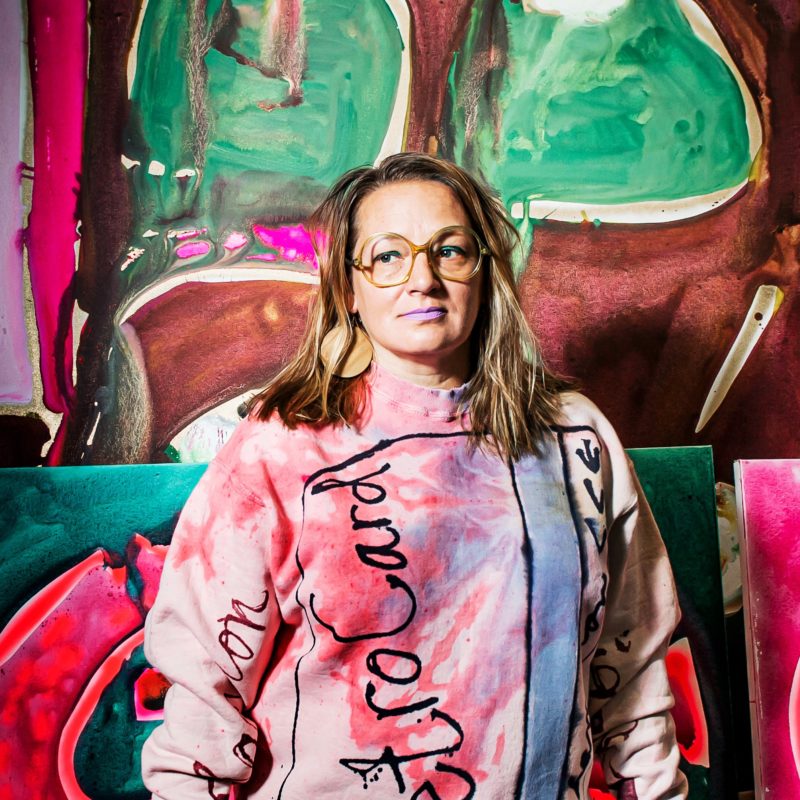 © Dina Litovsky
About
Sharpies, burgers and glass cleaner – just some of the recurring motifs in Bernhardt's bright paintings featuring objects from everyday life. Outlined in spray paint and filled with acrylics, the pieces are lively celebrations of popular culture and follow a lifetime of wide-ranging interests: Bernhardt began daubing images of the models who had obsessed her during her teenage years, has drawn on the patterns from Moroccan textiles, and is fascinated with Caribbean culture and beaches.
Artworks
POA | £10,000 – £20,000
£8,000
Info
Did you know?
As a happy child of the '80s, Bernhardt has included Swatch watches and E.T in her latest works.
Auction Record
$233,100
Phillips New York, 'Untitled', 2021
Notable Collections
Modern Art Museum, Fort Worth, USA
Saatchi Collection, London, UK
Notable Exhibitions
Watermelon World, Mario Testino Museum (MATE), Lima, Peru, 2018
Focus: Katherine Bernhardt, Modern Art Museum, Fort Worth, USA, 2017
Concrete Jungle Jungle Love, Lever House, New York, USA, 2017
Exhibitions by Katherine Bernhardt
More artists you may like
Recently viewed artists
Get our collector briefing
Be the first to know about new Works and Viewing Rooms. Weekly. Cancel anytime.
Hang-Up updates

Get our weekly collector briefing.