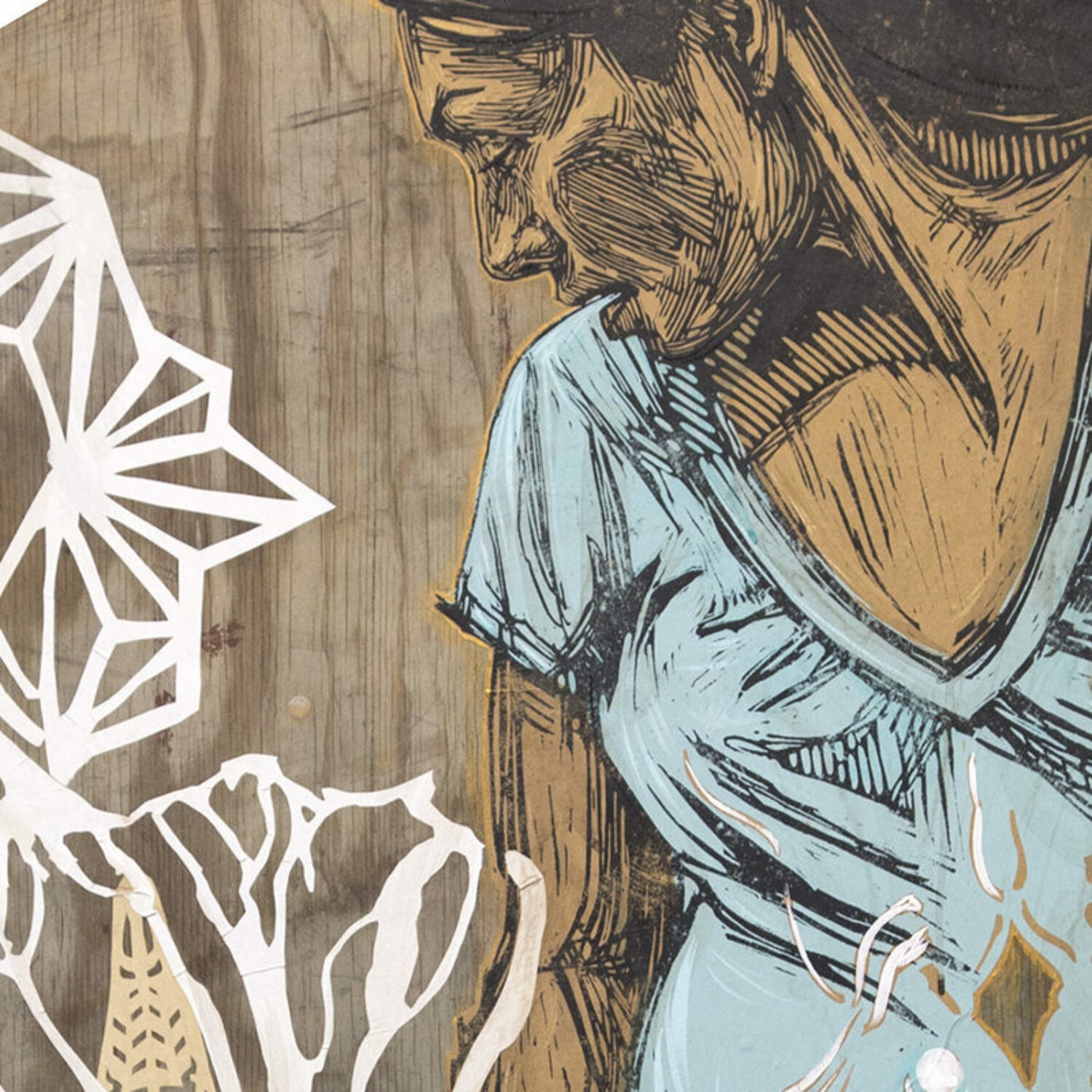 About
Pratt Institute alumna Caledonia Curry creates large-scale paper cut outs and prints from recycled newspaper in her Brooklyn studio, with much of her work depicting her family and friends in imagined cityscapes. Originally pasting them all onto the streets of New York with glue, she now prefers a mix of street and gallery work, as she hates the idea of everything disappearing. In 2014, Swoon became the first living street artist to show at the newly-opened Brooklyn Museum.
Collections
Collections
Info
Did you know?
Swoon's first gallery projects were at the behest of art supremo Jeffrey Deitch.
Auction Record
€26,000
Digard — Urban Contemporary Art, 'Alixa and naima, 2010', 2017
Notable Collections
Museum of Modern Art, New York, USA
Institute of Contemporary Art, Boston, USA
Tate Modern, London, UK
São Paulo Museum of Art, São Paulo, Brazil
Notable Exhibitions
Brooklyn Museum, New York, USA, 2016
Jeffrey Deitch Gallery, New York, USA, 2019
Exhibitions by Swoon
30 Jul 2021 – 17 Sep 2021
Recently viewed artists
Hang-Up updates

Get our weekly collector briefing.