Keith Haring
Get Keith Haring Updates
Be the first to know about new Keith Haring Works and Viewing Rooms.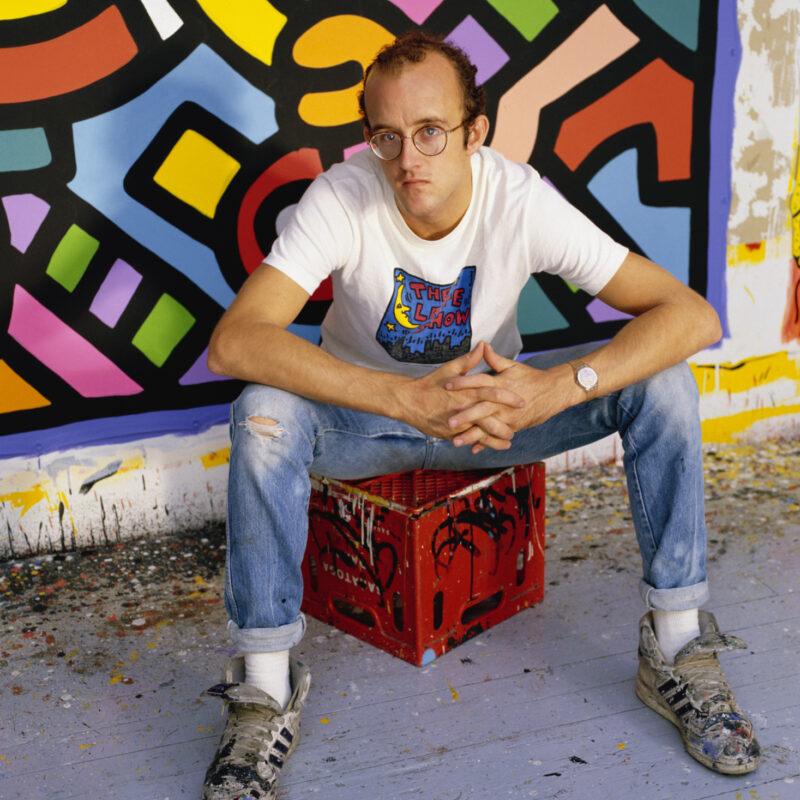 About
Pop culture pioneer Haring launched his career with chalk-drawn pictures on unused subway advertising sites, before quickly making the crossover to (often political) public art. His murals include a section of the Berlin Wall, a huge snake wielding a hypodermic needle in Barcelona, and the large-scale Crack Is Whack on FDR Drive. Returning to recurring themes of sexuality, war and the human life cycle, Haring sold his iconic imagery at his own-brand Pop Shop, one of the art world's first forays into unabashed commercialism.
Info
Did you know?
The Keith Haring Foundation, which administers his estate, supports non-profit organisations concerned with child welfare and HIV and AIDS.
Auction Record
£5,025,759
Sotheby's New York, 'UNTITLED', 2017
Notable Collections
City of Paris Museum of Modern Art, Paris, France
Contemporary Arts Center, Cincinnati, USA
Phillip Frost Museum, Miami, Miami, USA
Museum Folkwang, Essen, Germany
Notable Exhibitions
Keith Haring: A Radiant Legacy, Michener Art Museum, Doylestown, USA, 2022
Keith Haring, Tate, Liverpool, UK, 2019
Art is Life, Life is Art, Dongdaemun Design Plaza, Seoul, South Korea, 2018
Apocalypse, Pace Prints, New York, US, 2018
Heaven and Hell, Skarstedt Gallery, New York, US, 2015
Keith Haring, Museum of Contemporary Art, Lyon, FR, 2008
More artists you may like
Recently viewed artists
Hang-Up updates

Get our monthly collector briefing.