Bridget Riley
Get Bridget Riley Updates
Be the first to know about new Bridget Riley Works and Viewing Rooms.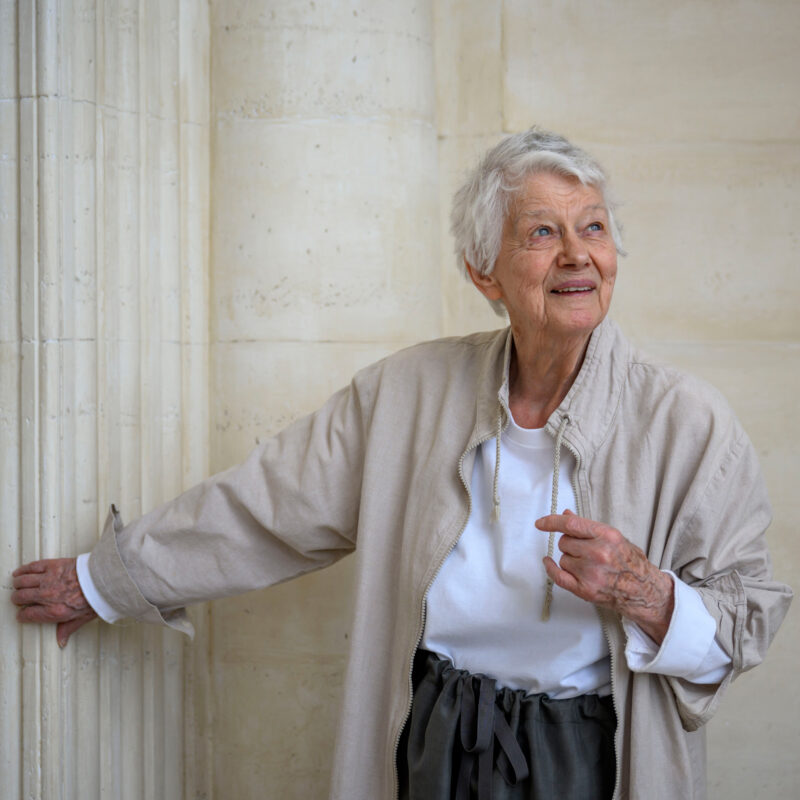 © Antonio Masiello
About
First inspired to paint by the Cornish landscapes of her childhood, Bridget Riley has gone on to become one of the modern era's most influential artists and was the subject of a recent retrospective at London's Southbank Centre. Trained at Goldsmiths and the Royal College of Art, she gained acclaim with her 'Op-art' pictures of the 1960s and is known for her shapes and patterns that seemingly move before a viewer's eyes.
Info
Did you know?
Research and practice is at the heart of Riley's art: at the start of her career, she studied and reproduced works by many artists including Seurat, as well as creating detailed life drawings.
Auction Record
£4,362,000
Christie's, London, 'Gala', 2022
Notable Collections
Tate, London, UK
British Council Collection, London, UK
Museum of Modern Art (MoMA), New York, USA
Walker Art Gallery, Liverpool, UK
Museum of Fine Arts, Boston, USA
Government Art Collection, London, UK
Notable Exhibitions
Bridget Riley Drawings: From the Artist's Studio, Art Institute of Chicago, Chicago, USA, 2022-23
Past into Present, David Zwirner Gallery, London, UK, 2021
Then and Now, Hayward Gallery, London, UK, 2019
Bridget Riley: Learning from Seurat, Courtauld Gallery, London, UK, 2016
Venice and Beyond, Paintings 1967-1972, Graves Gallery, Museum Sheffield, Sheffield, UK, 2016
The Curve Paintings 1961-2014, De La Warr Pavilion, Bexhill on Sea, UK, 2015
Paintings and Related Work, The National Gallery, London, UK, 2011
British Pavilion, 34th Venice Biennale, Venice, IT, 1968
Bridget Riley, Gallery One, London, UK, 1962
Exhibitions by Bridget Riley
More artists you may like
Recently viewed artists
Hang-Up updates

Get our monthly collector briefing.