Worldwide shipping using specialist art couriers
Shipping Options
Shipping pricing calculated at Checkout
This artwork requires special packing
Request Quote
Banksy's trademark rats are said to be influenced by French stencil graffiti pioneer Blek Le Rat, who began his career peppering rodents across the streets of Paris. Get Out While You Can is one of three Placard Rat editions, which compliment an army of Bansky-produced street rats. One of these street rats originally carried the slogan 'London Doesn't Work' – before fellow artist King Robbo replaced the message with the more optimistic 'I heart London' during a feud.
Edition Details
Signature:
Signature on left and numbering right.
Get Banksy Updates
Be the first to know about new Banksy Works and Viewing Rooms.
The most famously anonymous artist in the world, Banksy made the front pages when he auto-shredded Girl With Balloon during a 2018 Sotheby's auction. Known for his thought-provoking social commentary, Banksy's varied works include the Walled Off Hotel (with its view of the West Bank barrier), cover art for Blur's Think Tank album, and a gigantic graffiti piece about Brexit, in the UK port of Dover.
More works by Banksy
POA | £40,000 - £60,000
POA | £10,000 – £20,000
POA | £60,000 - £80,000
POA | £20,000 – £40,000
POA | £20,000 – £40,000
POA | £80,000 - £120,000
POA | £20,000 – £40,000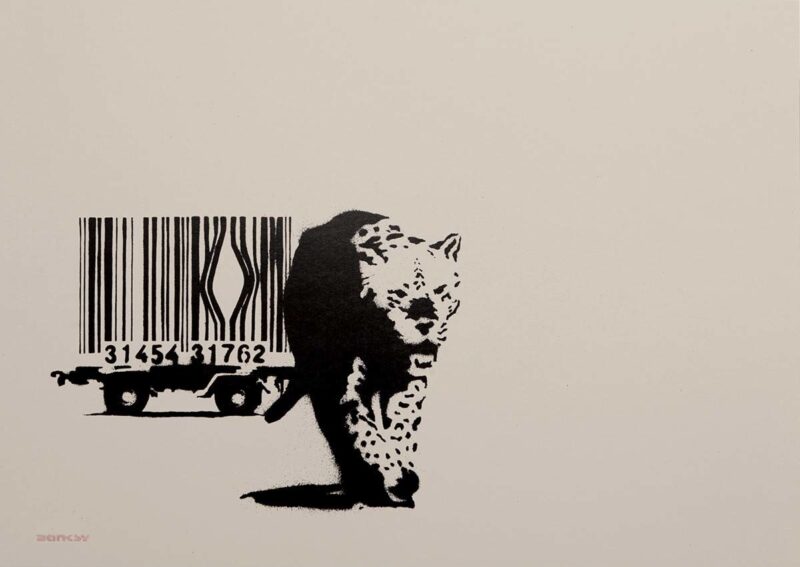 POA | £40,000 - £60,000
POA | £20,000 – £40,000
POA | £20,000 – £40,000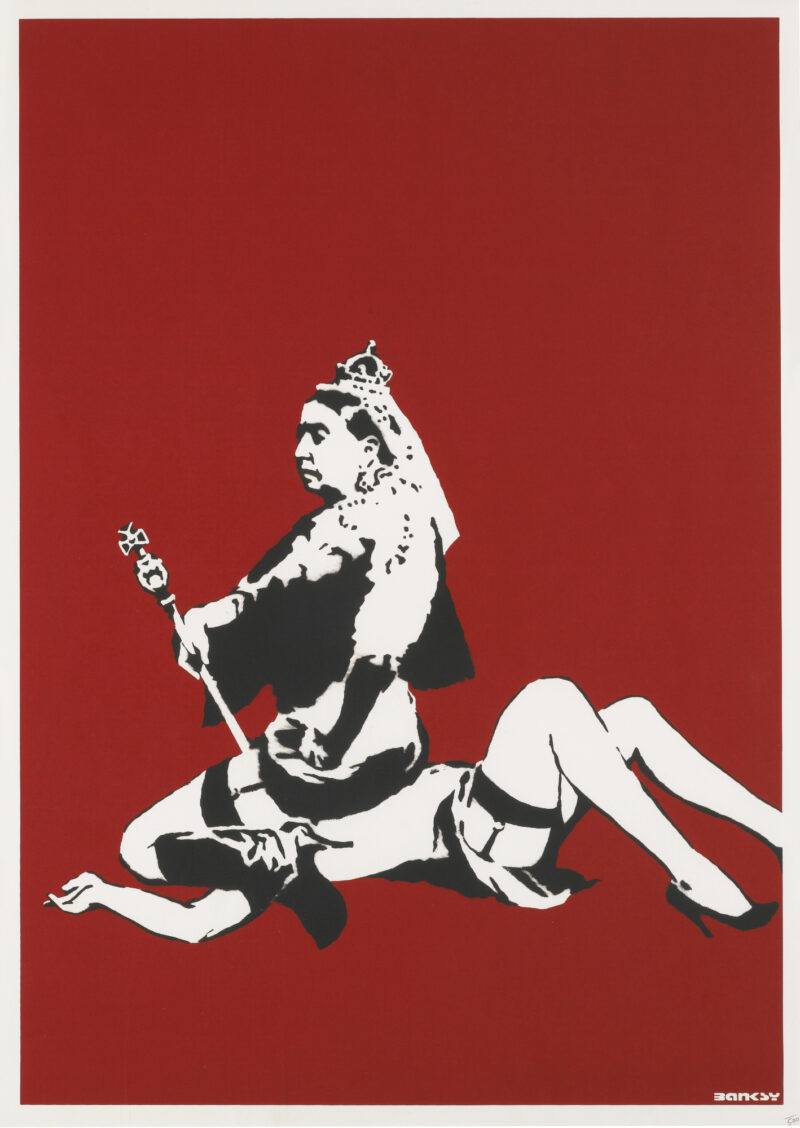 POA | £20,000 – £40,000
POA | £60,000 - £80,000