Worldwide shipping using specialist art couriers
Shipping Options
Shipping pricing calculated at Checkout
This artwork requires special packing
Request Quote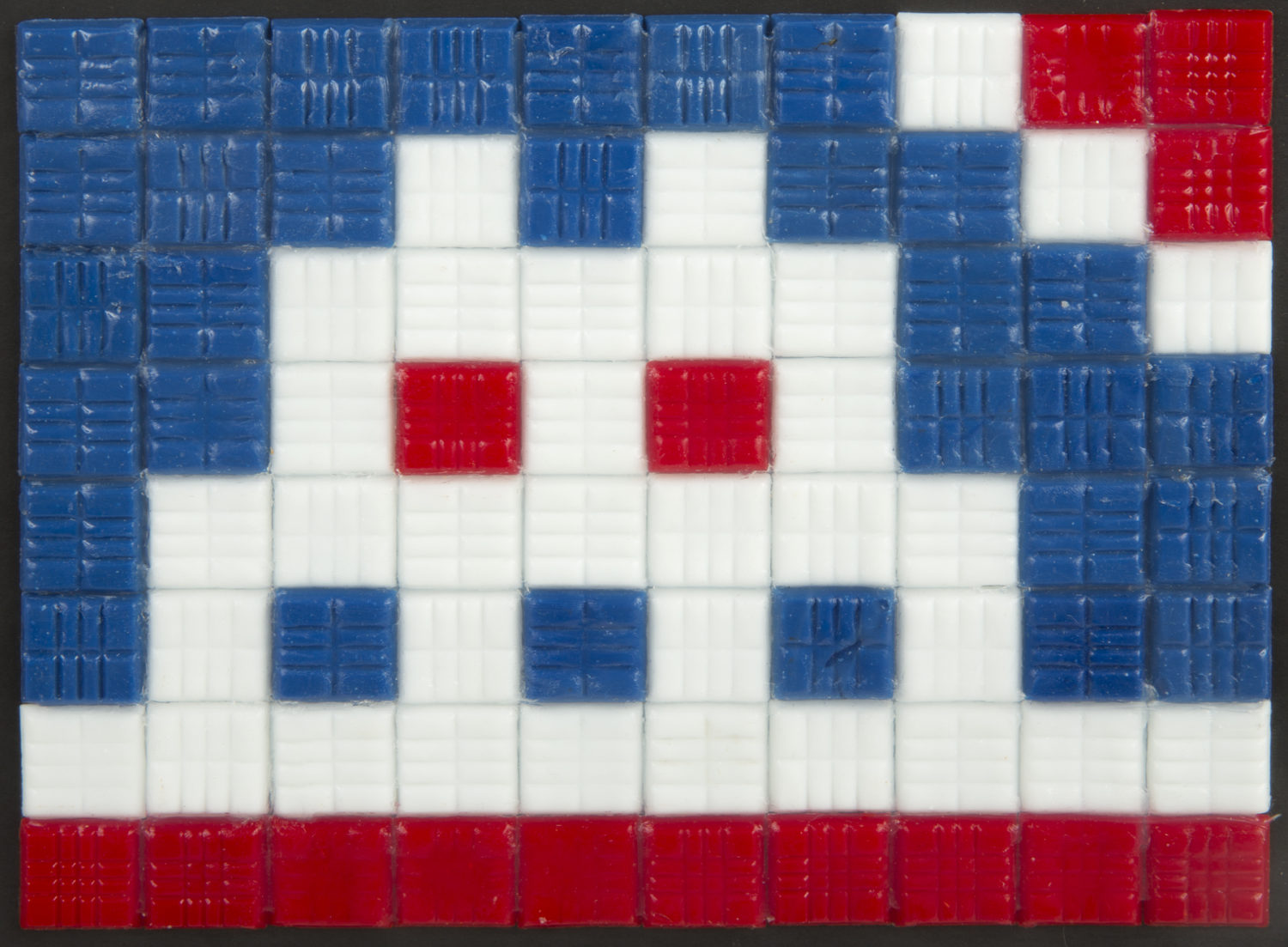 Since 2000, Invader's works have been featured in galleries across the globe. He gained further popularity after he was featured in Banksy's 2010 documentary film 'Exit Through the Gift Shop'. This signed mosaic 'Invasion Kit' by the acclaimed street artist is sold sealed in its original anti-static packaging and in mint condition. The work is composed of 80 tiles and includes instructions.
Get Invader Updates
Be the first to know about new Invader Works and Viewing Rooms.
Wander the streets of Paris, Tokyo, London or pretty much any other city, and you'll notice Invader's tiled homages to the pixellated characters of video games from the '70s and '80s. Since they started springing up in 1998, they've appeared everywhere from a Bhutanese supermarket to the Hollywood sign, with the aim of bringing art out of the gallery and freeing space invaders from the screen. Collectors can invest in...