Katherine Bernhardt Set (I Know My Rights, Pink, Crazy Doritos)
Sold
2019
Lithographs on paper
Edition of 65 each
Signed, numbered and dated by the artist
83cm x 129cm
Sold as a set of three matching numbers
Worldwide shipping using specialist art couriers
Shipping Options
Shipping pricing calculated at Checkout
This artwork requires special packing
Request Quote
Hand-printed in their Margate HQ, these three colourful lithographs are the largest produced by Counter Editions.
Get Katherine Bernhardt Updates
Be the first to know about new Katherine Bernhardt Works and Viewing Rooms.
Sharpies, burgers and glass cleaner – just some of the recurring motifs in Bernhardt's bright paintings featuring objects from everyday life. Outlined in spray paint and filled with acrylics, the pieces are lively celebrations of popular culture and follow a lifetime of wide-ranging interests: Bernhardt began daubing images of the models who had obsessed her during her teenage years, has drawn on the patterns from Moroccan textiles, and is fascinated...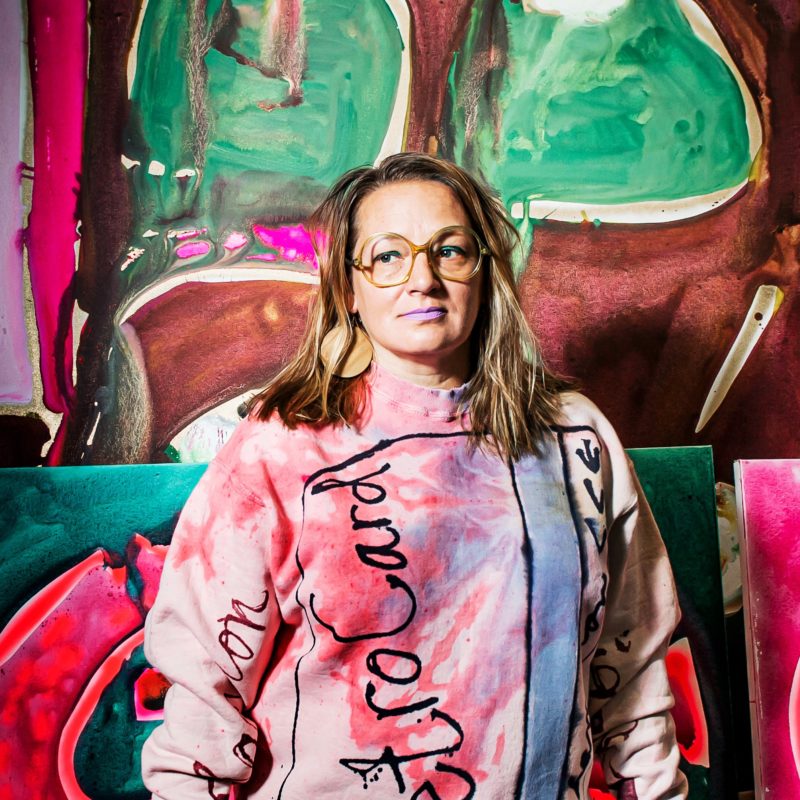 £10,000