Web Bow
£600
Apply for Own Art
Buy 'Patrick Hughes – Web Bow' with 10 interest free instalments of £60.00
Artwork Enquiry
Patrick Hughes – Web Bow
2018
Archival pigment print on paper
Edition of 50
Signed and numbered by the artist
47cm x 59cm
Worldwide shipping using specialist art couriers
Shipping Options
Shipping pricing calculated at Checkout
Free UK Shipping in Tubes
Medium Tube
Upgrade to a sturdy Flat Pack
Medium Flat Pack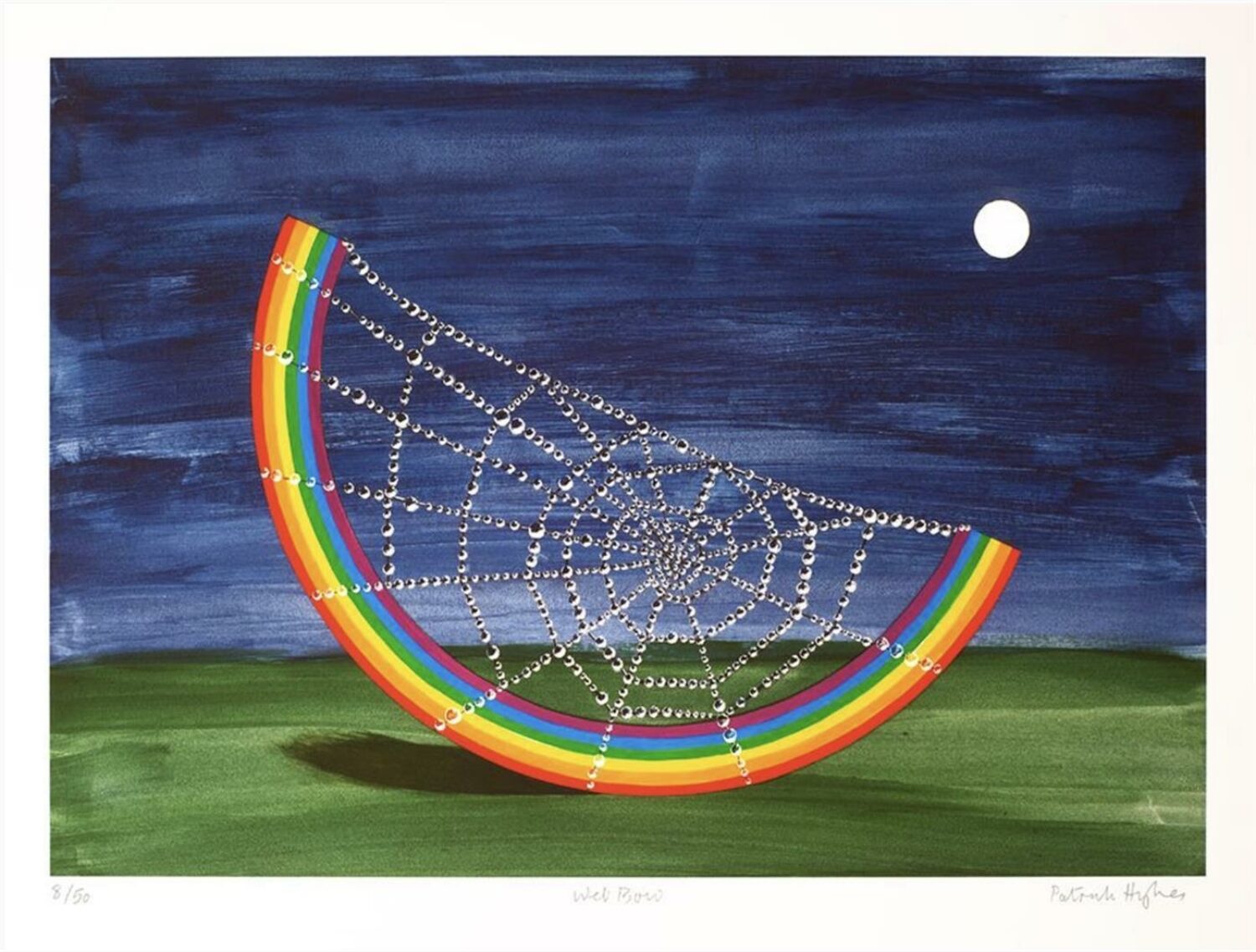 "One way of showing that rainbows are beautiful, rare, celestial revelations, is to treat them as small six-striped things lying around in the world. In Web Bow I have imagined a rainbow upside-down, at night, long enough for a spider to make her web on it and dew drops to form".
Get Patrick Hughes Updates
Be the first to know about new Patrick Hughes Works and Viewing Rooms.
Despite being largely self-taught, Patrick Hughes devised a unique and intricate style of painting known as 'reverspective' which has been widely admired (and sometimes copied). Hughes's signature 3D paintings of galleries, streets and landscapes are designed so that viewers can interact with them to create incredible optical illusions of movement. He made his first work in this way in 1964, but then abandoned the process until 1990, instead making art...