DOB in Pure White Robe (Navy & Vermilion)
Sold
2013
Offset lithograph on paper
Signed and numbered by the artist
50 x 50 cm
Edition of 300
Shipped flat only
Worldwide shipping using specialist art couriers
Shipping Options
Shipping pricing calculated at Checkout
Upgrade to a sturdy Flat Pack
Medium Flat Pack
The whimsical, sharp-toothed character Mr. DOB is Murakami's first signature creation inspired by anime and manga characters that have achieved cult status in Japanese youth culture. With studios and teams of assistants in Tokyo and New York working to producing his various projects, Murakami has drawn comparisons with Andy Warhol.
Get Takashi Murakami Updates
Be the first to know about new Takashi Murakami Works and Viewing Rooms.
From Louis Vuitton bags to Kanye West album covers, Murakami's work has permeated modern culture more than any other living artist's. Trained in traditional Japanese art, he combined classical techniques with contemporary cultural references to create the self-coined 'Superflat' movement, a celebration of Japanese two-dimensional forms from wood-blocking to manga and anime. Murakami has exhibited all over the world, notably at the Palace of Versailles, where he filled 15 rooms...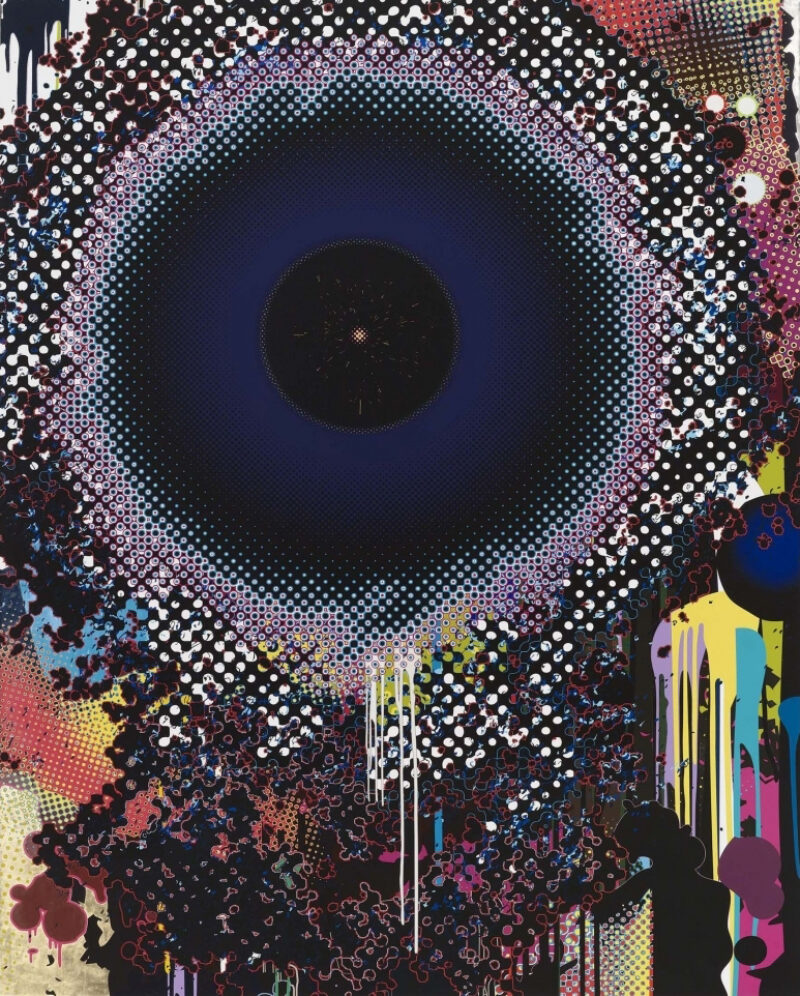 £1,200
£1,000