Disco At The Wellness Retreat
£750
Apply for Own Art
Buy 'Bonnie and Clyde – Disco At The Wellness Retreat' with 10 interest free instalments of £75.00
Artwork Enquiry
Bonnie and Clyde – Disco At The Wellness Retreat
2022
Giclée with silkscreen and glazes on paper
Edition of 75
Signed and numbered by the artist
70cm x 98cm
Worldwide shipping using specialist art couriers
Shipping Options
Shipping pricing calculated at Checkout
Free UK Shipping in Tubes
Large Tube
Upgrade to a sturdy Flat Pack
Large Flat Pack
Bonnie and Clyde has worked in graphic design as well as music and fashion photography. After gaining valuable experience in both fields, she decided to merge the two and pursue a career as a fine artist. Fusing graphic art with photography and screen printing, Bonnie and Clyde soon developed her own unique visual language.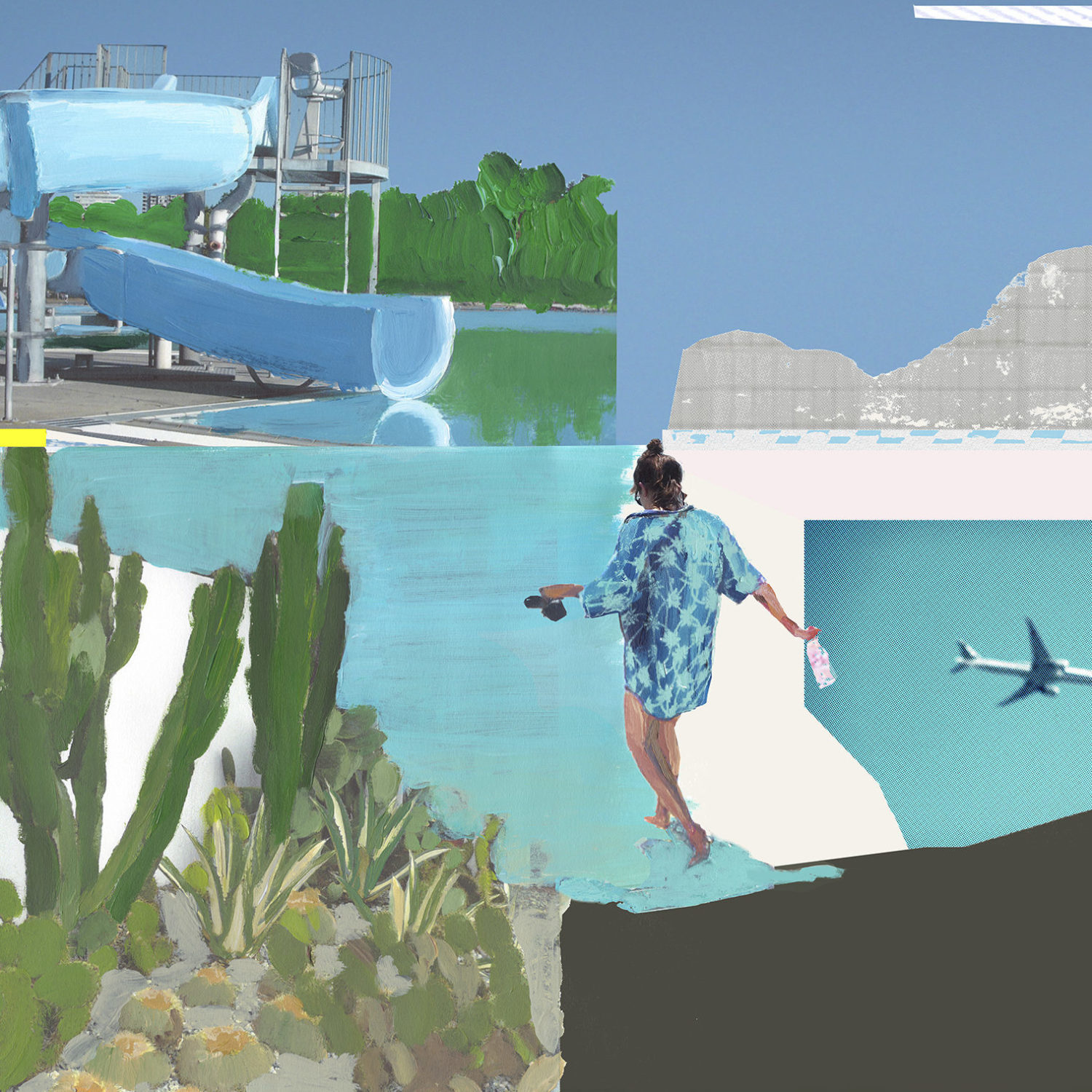 Get Bonnie and Clyde Updates
Be the first to know about new Bonnie and Clyde Works and Viewing Rooms.
Former fashion and music photographer Steph Burnley creates mixed-media collages, 3D installations and screenprints of imagined cityscapes from her Brighton studio. Harnessing the soothing power of Californian colours, 1950s typography, modern architecture and plenty of house plants and sun umbrellas, her whimsical works are reflective of diverse influences including David Hockney, Tracey Emin and Jean-Michel Basquiat.