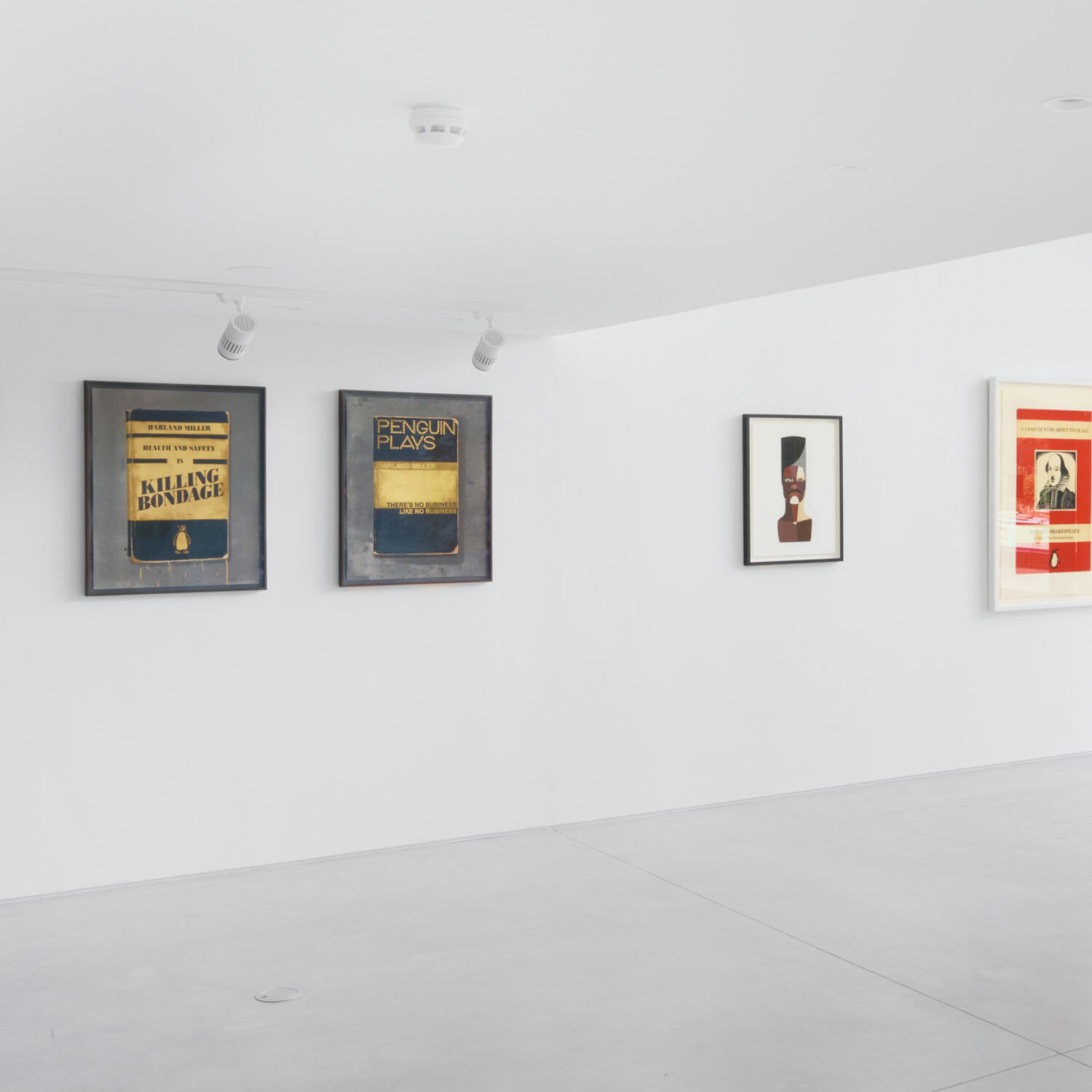 Hang-Up Curates Vol. IV
16 May 2022 – 30 Jun 2022
Featuring works Banksy, Harland Miller, Grayson Perry, Derrick Adams and more
About the show
A rare triptych by Harland Miller, a quirky set of sculptures by Grayson Perry, a larger than life artist's proof by Jean-Michel Basquiat, and a Banksy inspired by the work of SAMO. These are only a few of the artworks you can find in the gallery's current hang, making it one of our most delightful displays yet.
Hang-Up Curates Vol. IV
Opens: 17 May 2022

Featuring works Banksy, Harland Miller, Grayson Perry, Derrick Adams and more.
View Artworks
More Exhibitions
Alma Berrow,Bridget Riley,Damien Hirst,Dave White,David Shrigley,Mark Powell,Nancy Fouts,Patrick Hughes,The Connor Brothers,Tim Fishlock,Wole Lagunju,Raymond Pettibon
10 Jul 2023 – 8 Sep 2023
Alma Berrow,Banksy,Barbara Kruger,Bridget Riley,Dave White,David Shrigley,Derrick Adams,Jean-Michel Basquiat,Nancy Fouts,The Connor Brothers,Tim Fishlock,Tracey Emin
12 Feb 2023 – 12 Jun 2023
18 Nov 2022 – 27 Jan 2023