Worldwide shipping using specialist art couriers
Shipping Options
Shipping pricing calculated at Checkout
This artwork requires special packing
Request Quote
Christina Aguilera bought the original of this edition in 2006 during a private viewing at Lazarides Gallery – setting in motion a price hike that would make Banksy works highly collectable. The piece may reference a myth that Queen Victoria once amended anti-homosexuality legislation on the grounds that she believed lesbians did not exist. Banksy has a history of upending the traditional imagery of the monarchy through controversial modifications – he's also portrayed the current queen as both a monkey and possibly Ziggy Stardust (the latter image has never been confirmed as a Banksy).
Get Banksy Updates
Be the first to know about new Banksy Works and Viewing Rooms.
The most famously anonymous artist in the world, Banksy made the front pages when he auto-shredded Girl With Balloon during a 2018 Sotheby's auction. Known for his thought-provoking social commentary, Banksy's varied works include the Walled Off Hotel (with its view of the West Bank barrier), cover art for Blur's Think Tank album, and a gigantic graffiti piece about Brexit, in the UK port of Dover.
More works by Banksy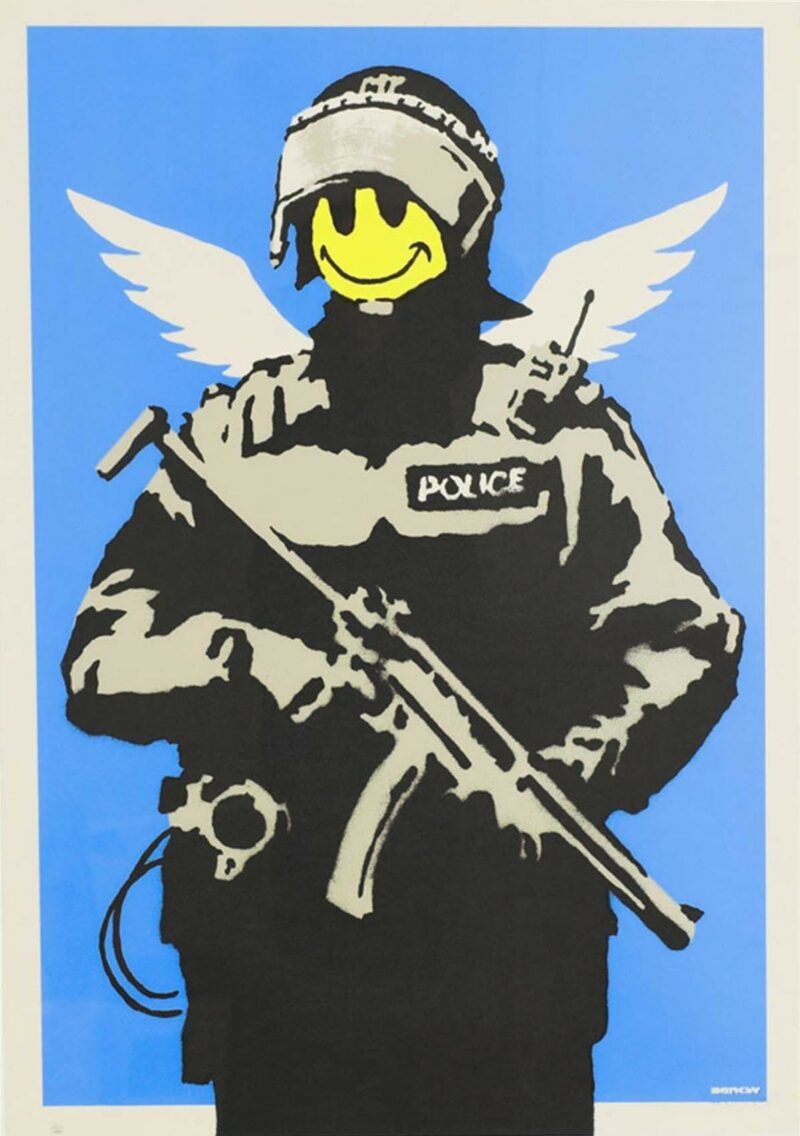 POA | £40,000 - £60,000
POA | Over £160,000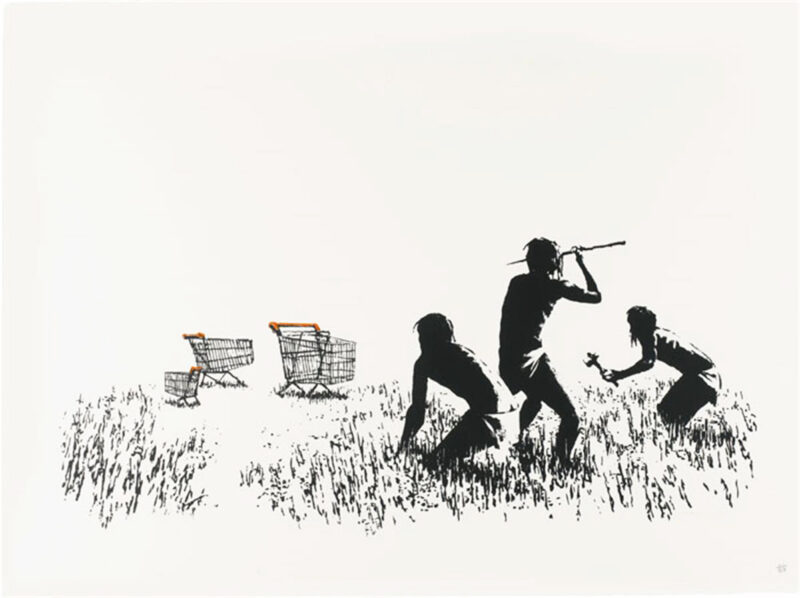 POA | £20,000 – £40,000
POA | £20,000 – £40,000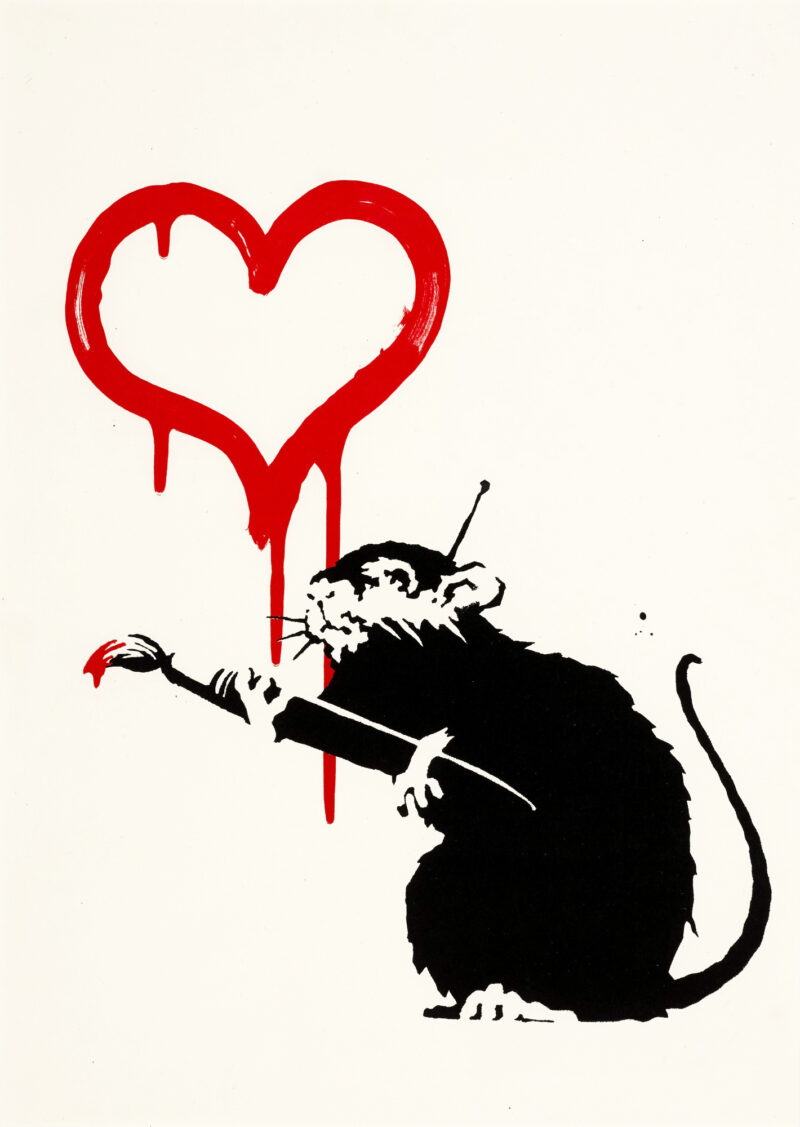 POA | £20,000 – £40,000
POA | £40,000 - £60,000
POA | Over £160,000
POA | £20,000 – £40,000
POA | £20,000 – £40,000
POA | £40,000 - £60,000
POA | £80,000 - £120,000
POA | Over £160,000
POA | £40,000 - £60,000
POA | £40,000 - £60,000