Worldwide shipping using specialist art couriers
Shipping Options
Shipping pricing calculated at Checkout
This artwork requires special packing
Request Quote
At the end of 2017, Banksy's printers Pictures on Walls announced that it had been taken over by 'anti-venture capitalists' and was having a closing down sale: the last item on offer was a substantially-reworked edition of this print, first seen at the 2006 exhibition LA exhibition Barely Legal. The two versions differ considerably, with an extra figure in the later print (which is sometimes known as Sale Ends Today to avoid confusion).
Get Banksy Updates
Be the first to know about new Banksy Works and Viewing Rooms.
The most famously anonymous artist in the world, Banksy made the front pages when he auto-shredded Girl With Balloon during a 2018 Sotheby's auction. Known for his thought-provoking social commentary, Banksy's varied works include the Walled Off Hotel (with its view of the West Bank barrier), cover art for Blur's Think Tank album, and a gigantic graffiti piece about Brexit, in the UK port of Dover.
More works by Banksy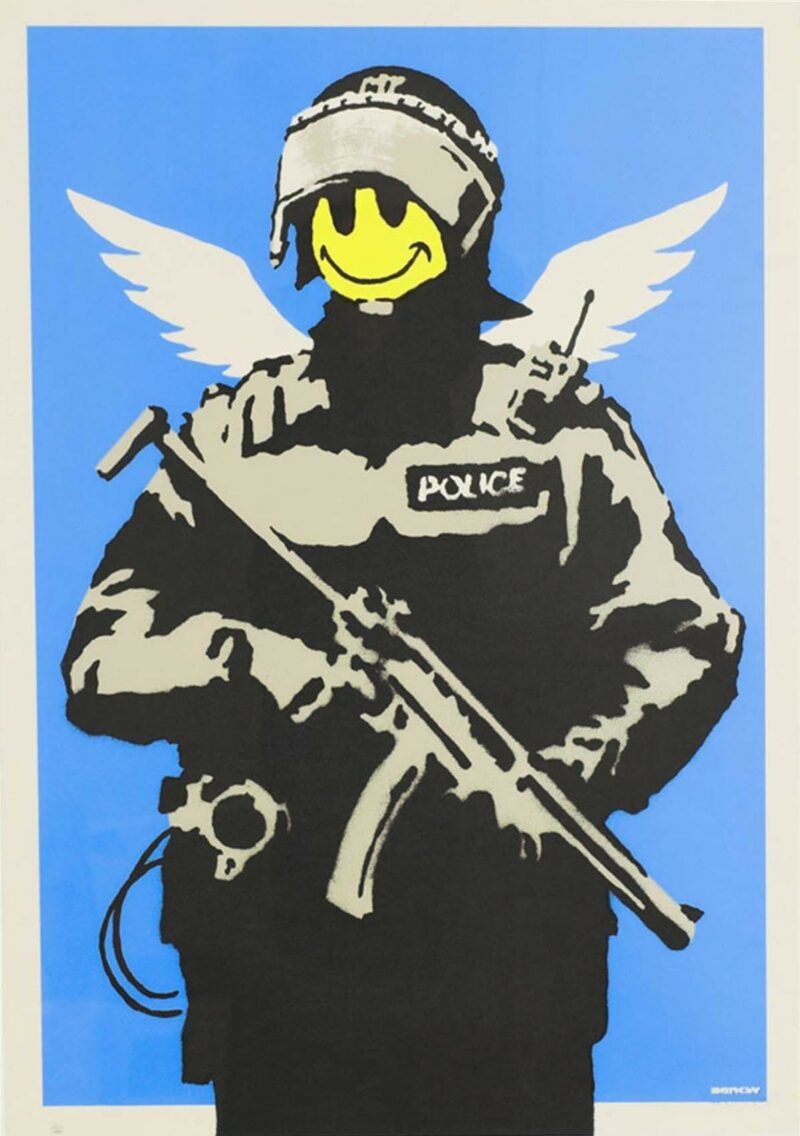 POA | £40,000 - £60,000
POA | Over £160,000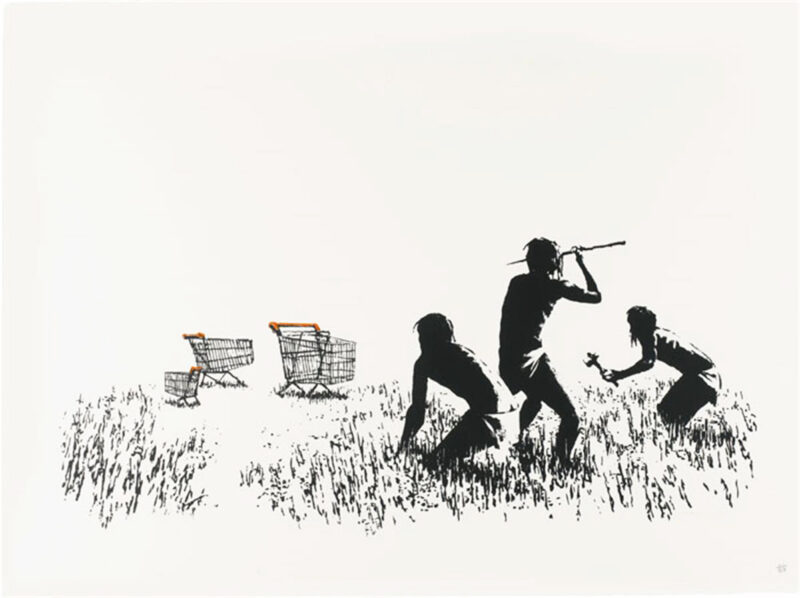 POA | £20,000 – £40,000
POA | £20,000 – £40,000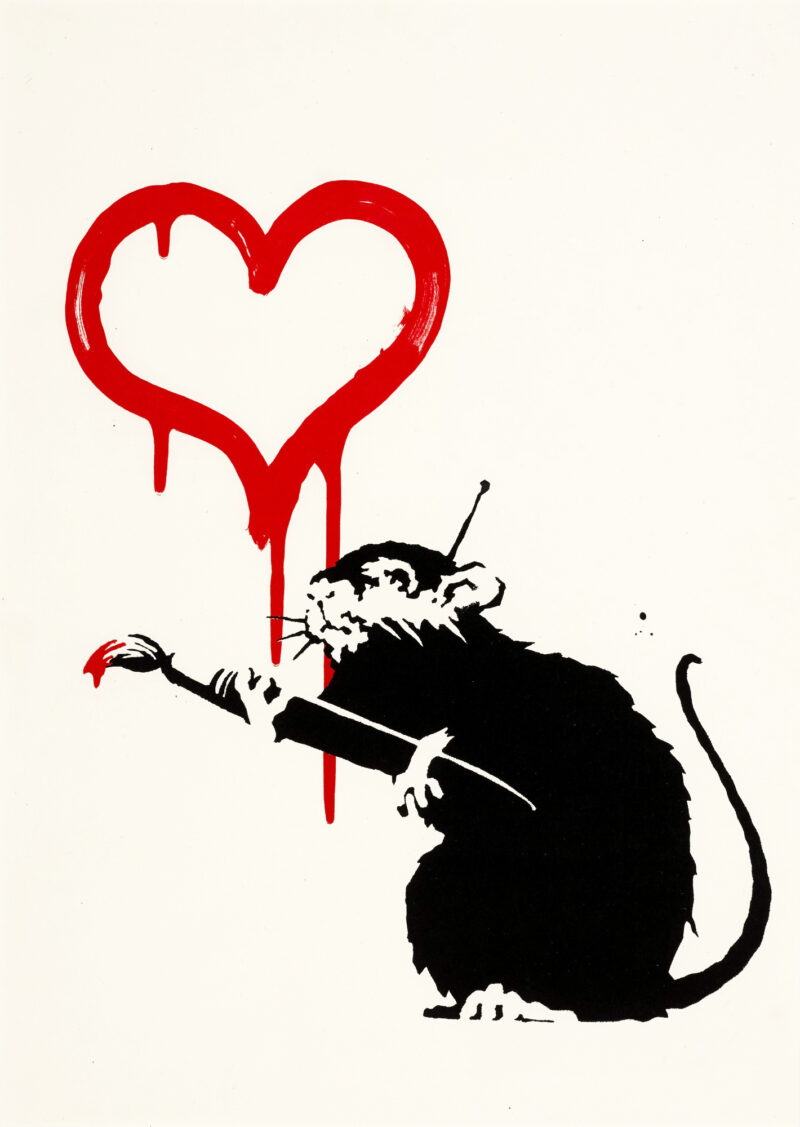 POA | £20,000 – £40,000
POA | £40,000 - £60,000
POA | Over £160,000
POA | £20,000 – £40,000
POA | £20,000 – £40,000
POA | £40,000 - £60,000
POA | £80,000 - £120,000
POA | Over £160,000
POA | £40,000 - £60,000
POA | £40,000 - £60,000