Play To Win
£6,000
Apply for Own Art
Buy 'Bonnie and Clyde – Play To Win' with 10 interest free instalments of £600.00
Artwork Enquiry
Bonnie and Clyde – Play To Win
2021
Mixed media collage on paper
Original
Signed by the artist
220cm x 154cm
Play To Win in the artist's Brighton studio
Worldwide shipping using specialist art couriers
Shipping Options
Shipping pricing calculated at Checkout
This artwork requires special packing
Request Quote
"This piece is a real-time reflection of my personal journey and the philosophy of life imagineering, i.e. using the imagination to carve out your life's direction. It feels like a journey and it relates to the inside job I did on myself during 2020-2021." Explains Bonnie and Clyde. "Using block painted pastel hues to tie the areas together the collage ultimately guides us to the possibility that all roads lead to love."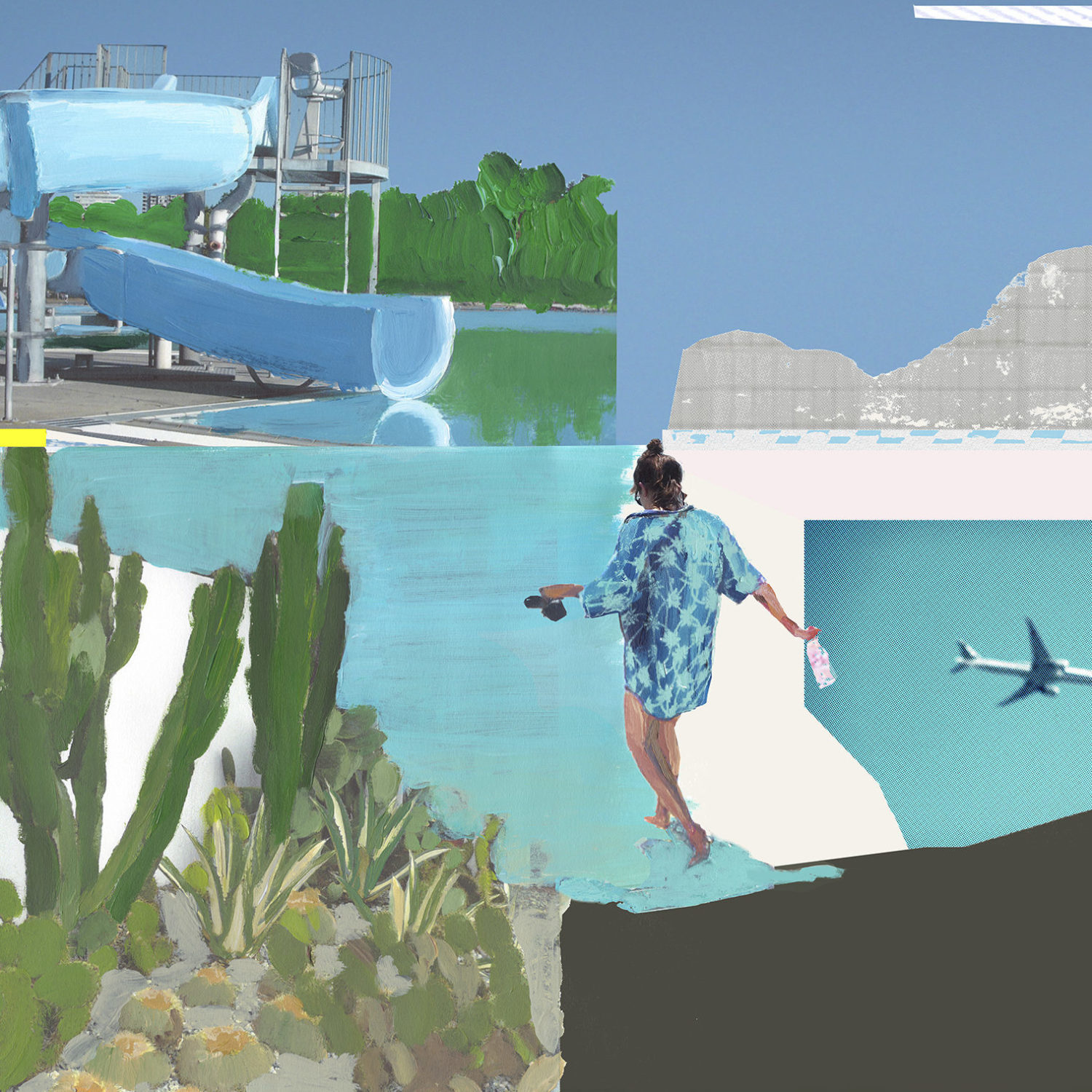 Get Bonnie and Clyde Updates
Be the first to know about new Bonnie and Clyde Works and Viewing Rooms.
Former fashion and music photographer Steph Burnley creates mixed-media collages, 3D installations and screenprints of imagined cityscapes from her Brighton studio. Harnessing the soothing power of Californian colours, 1950s typography, modern architecture and plenty of house plants and sun umbrellas, her whimsical works are reflective of diverse influences including David Hockney, Tracey Emin and Jean-Michel Basquiat.