Dilophosaurus Wetherilli
£10,500
Apply for Own Art
Buy 'Jonas Wood – Dilophosaurus Wetherilli' with 10 interest free instalments
2015
Six colour lithograph on handmade paper
Signed, numbered and dated by the artist
89 x 66 cm (framed)
Edition of 30
Sold framed
Available individually or as part of a set of matching numbers with Archaeopteryx Lithographica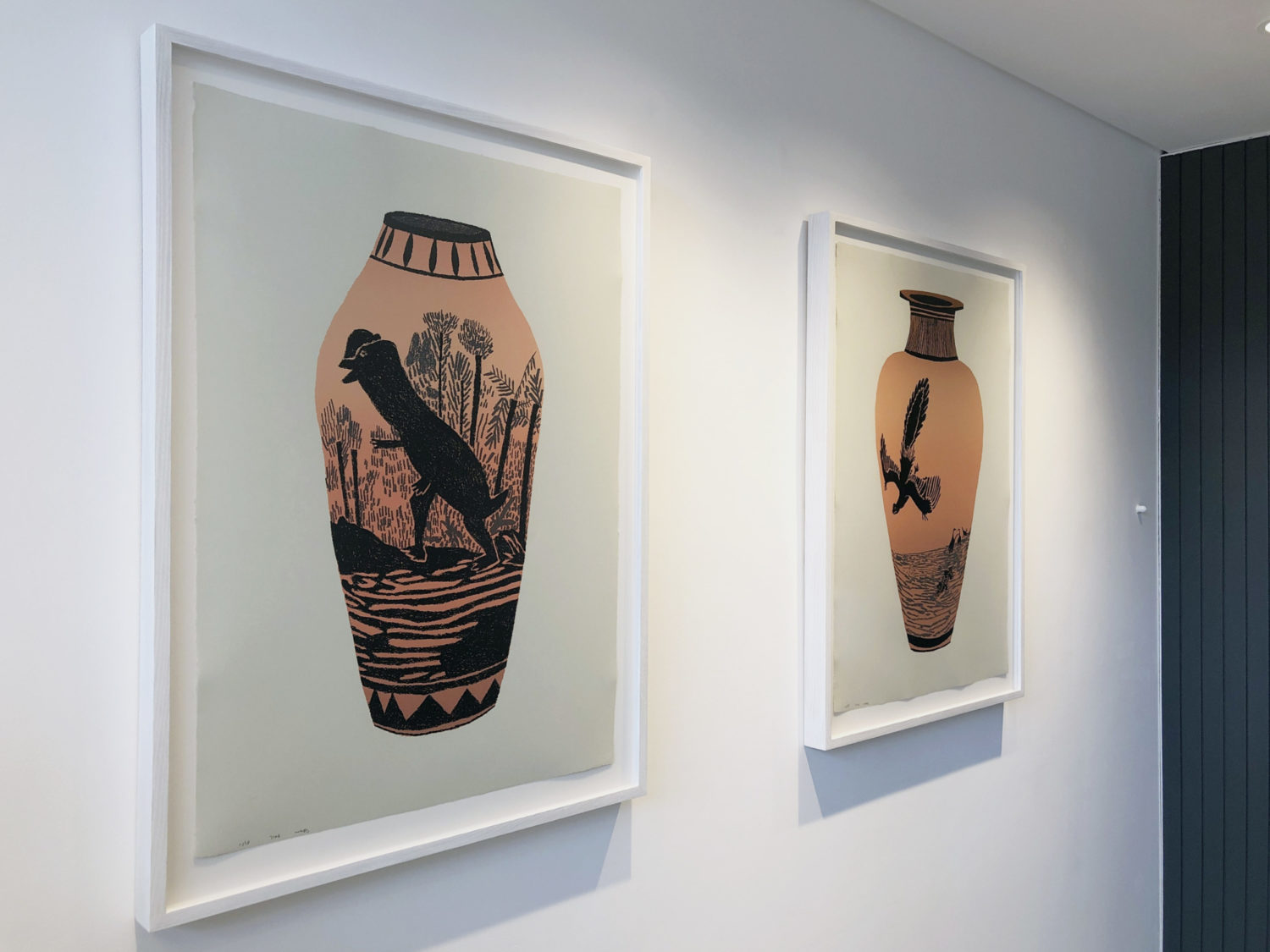 Dilophosaurus Wetherilli and Archaeopteryx Lithographica on display at Hang-Up Gallery, 2021.
Worldwide shipping using specialist art couriers
Shipping Options
Shipping pricing calculated at Checkout
This artwork requires special packing
Request Quote
Jonas Wood recently broke his previous auction record when 'Two Tables with Floral Patterns' (2013) sold at the "21st Century" evening sale at Christie's for $6.5 million in May 2021. The artist's previous record of $4.9 million was set by 'Japanese Garden 3' (2019) at Christie's in 2019.
Documenting his own life through densely-patterned still-lifes, portraits and paintings of interior scenes, Wood has exhibited in some of America's foremost galleries including Gagosian and the Dallas Museum of Art. Focusing on positive messages conveyed in a figurative style influenced by Van Gogh and Bracht amongst others, Wood draws on his psychology degree to explore the impact of the spaces he has inhabited, conveying them with skills honed during his...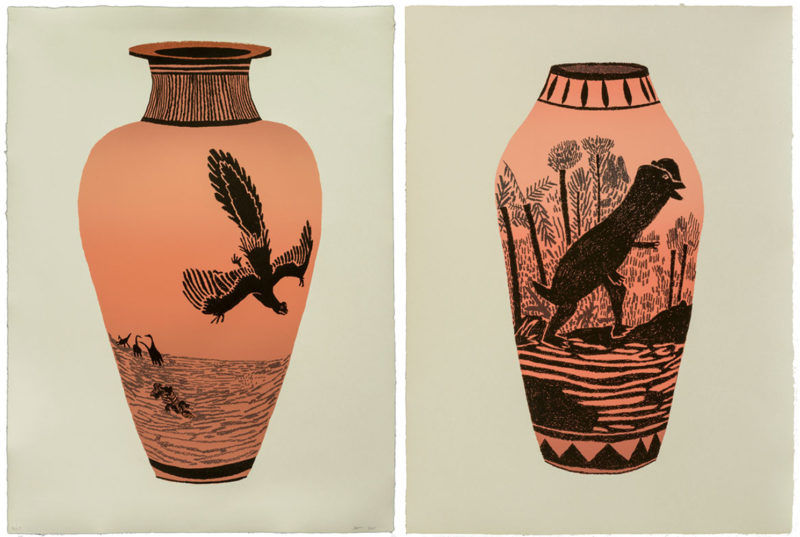 POA | £10,000 – £20,000
Sold